Large Quantity of Fishes with Consistent Quality
The Fish Farmer is one of Singapore's largest fish farms, with over 100 caged nets and a production capacity of over 1,000 tons of fish per year. These fish are housed in net cages along sheltered waterways where they can swim and exercise with the tide. As a result, The Fish Farmer's fish has a firm texture and a clean, mud-free flavour.
Achieved GAP Certification Mark
All of our fishes are free of injections and hormones since we are firm believers in farming as naturally as possible. The Fish Farmer also prioritizes environmental stewardship, as seen by the fact that more than 70% of its farm is composed of recyclable materials and is powered by renewable solar energy.
The Fish Farmer is one of three fish farms in Singapore that has been awarded the two-star Good Agriculture Practice (SG GAP) certification mark, a quality assurance system in food production, as of March 2022.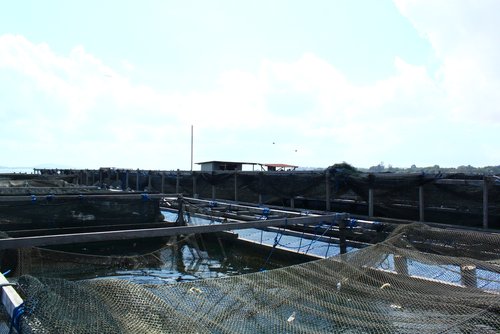 Real-time Monitoring System
Solar-powered aerators and water monitoring equipment are utilized at The Fish Farmer to keep track of the changing conditions in the open sea. In the event of low oxygen levels, a real-time signal will be delivered, triggering the emergency response system to pump filtered water and oxygen in a sustainable manner. The farm will be shielded from rapid sea changes, and disastrous consequences will be avoided.
Every fish collected from The Fish Farmer will be tagged with a QR code, which will provide end-consumers with information on the food on their table as well as educate them about the farm-to-table process.