The Team
At The Fish Farmer, we believe in eating well and respecting our environment. Our fish are given space to swim in the ocean with tides and currents and given time to grow so the textures are firm and natural-tasting. We farm fish without any growth enhancements. More than 70% of our farm is made of reused materials and we use renewable solar energy for power.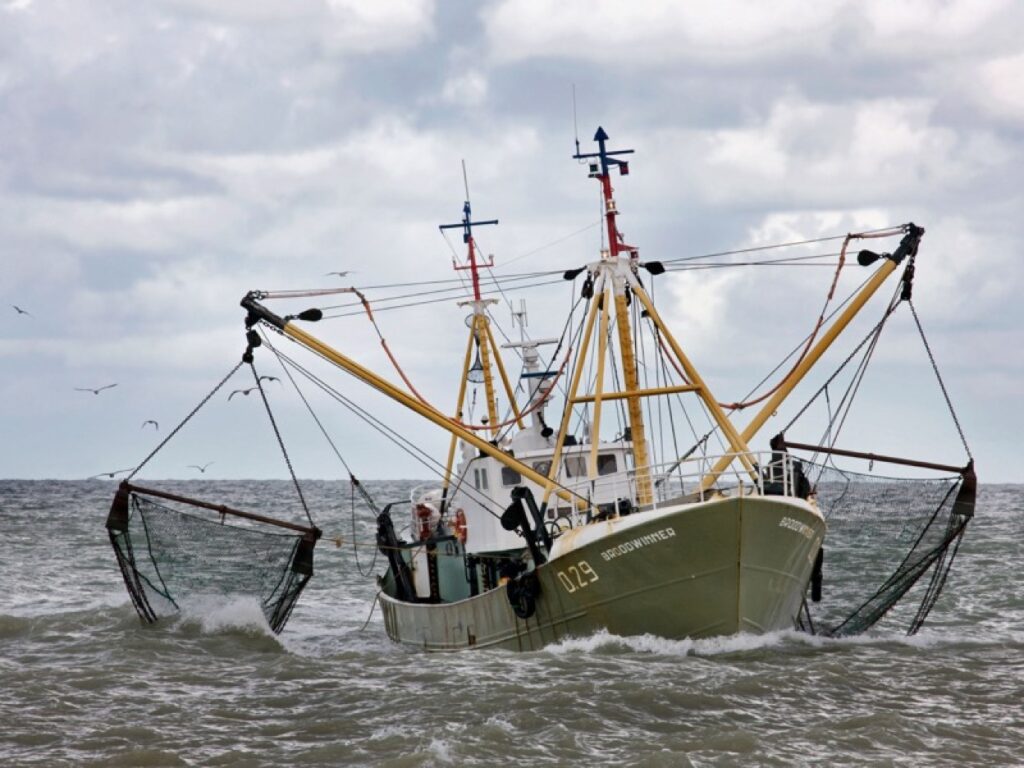 The Problem
In this millennium, scientists predicted there would be a sharp drop in wild catch from the sea due to global warming, over-fishing and pollution. In 2007, CEO Malcolm Ong decided there is a need for fish farming. Fish farming is similar to growing trees. We can't keep cutting down trees; we have to replant trees to sustain the forest. Similarly, we can't keep catching fish; we have to farm fish to sustain the oceans. And hence The Fish Farmer was founded to provide fresh, safe & sustainable fish to the local market.
Our Solution
We learnt farming techniques from traditional farmers who were farming for decades.  So we built more than 100 caged long nets along sheltered waterways.  This allows our fish to swim and exercise with the tides and absorb the natural nutrients and the sea environment.  Therefore our fish has a firm texture, no mud taste and has the same flavour as wild-caught fish.  The Japanese call this flavour Umami which means pleasant savoury taste. We don't rush our fish – each fish is given time and space to grow.  It takes a year to grow to plate size and more than 2 years to grow to fillet size. Our fish are entirely naturally grown, without any growth enhancements. We adhere to the strict rules for food safety set out by the Singapore government.  The Fish Farmer is the only farm in Singapore with the widest variety of fish. We are proud to boast that we are the largest producer of Mullet, Milkfish, Red Snapper and seabass.
About The Fish Farmer's Founder, Malcolm Ong
While some individuals venture into aquaculture, becoming a farmer was like coming home for Malcolm Ong.
Malcolm entered the realm of aquaculture after meeting and befriending traditional fish farmers following his success as Managing Director of a French software corporation. The Fish Farmer's four farms now produce a wide range of fish and fish-based food items, including grey mullet, milkfish, red snapper, barramundi, and sea perch, thanks to his leadership.
His inspiration to join the aquaculture industry
I was drawn to the industry for a variety of reasons, not just one. I had planned to acquire a boat since I adore the water… But after meeting and hearing from traditional fish farmers, I was encouraged to abandon the plan and go even further.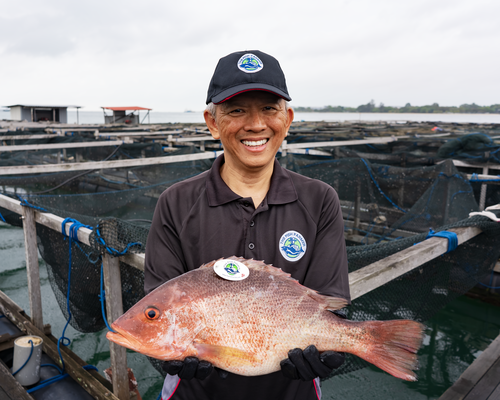 Challenges faced by the traditional aquaculture industry
The majority of traditional fish farmers are in their eighties or nineties, and many of their offspring don't want to take over… We're talking about people who are 70 or 80 years old and still working. You're considered youthful if you're 60 and a typical farmer.
Farming has always been a difficult profession. You're constantly exposed to the elements, and dealing with live creatures makes it much more difficult – after all, fish can't call for help.
Challenges faced starting out
There are numerous challenges, for example, the market requires 'x' fish, while our water is more suitable for 'y' fish.
We started with milkfish since it's a hardy fish…
Milkfish, on the other hand, is not popular with Singaporeans since it is exceedingly troublesome to eat, with over 200 tiny bones. As a result, we began selling grey mullet, a less bony fish that is more commonly utilized in Chinese cuisine.
Transfer in skill from software to aquaculture
I'd say the most important skill was getting the company up and operating – management, marketing, and gaining supplier trust. A fish farm's production is only one of several elements that must be considered.
You need to have a great product and a connection with key people, especially customers. It's about developing mutual respect and trust.
The daily life of a Singaporean fish farmer
"On a typical day, I try to look at two things—What the market wants, and what we can do better," Malcolm shares. "Even simple things like drivers delivering the wrong product can be fixed with the right system in place."
Malcolm spends a lot of his time fixing problems and overseeing big-picture processes, such as streamlining operations and keeping track of strategic conundrums like market trends and consumption patterns. Every challenge Malcolm encounters is an opportunity to improve.