AIR FRIED MILKFISH WITH TOMATOES AND VEGETABLES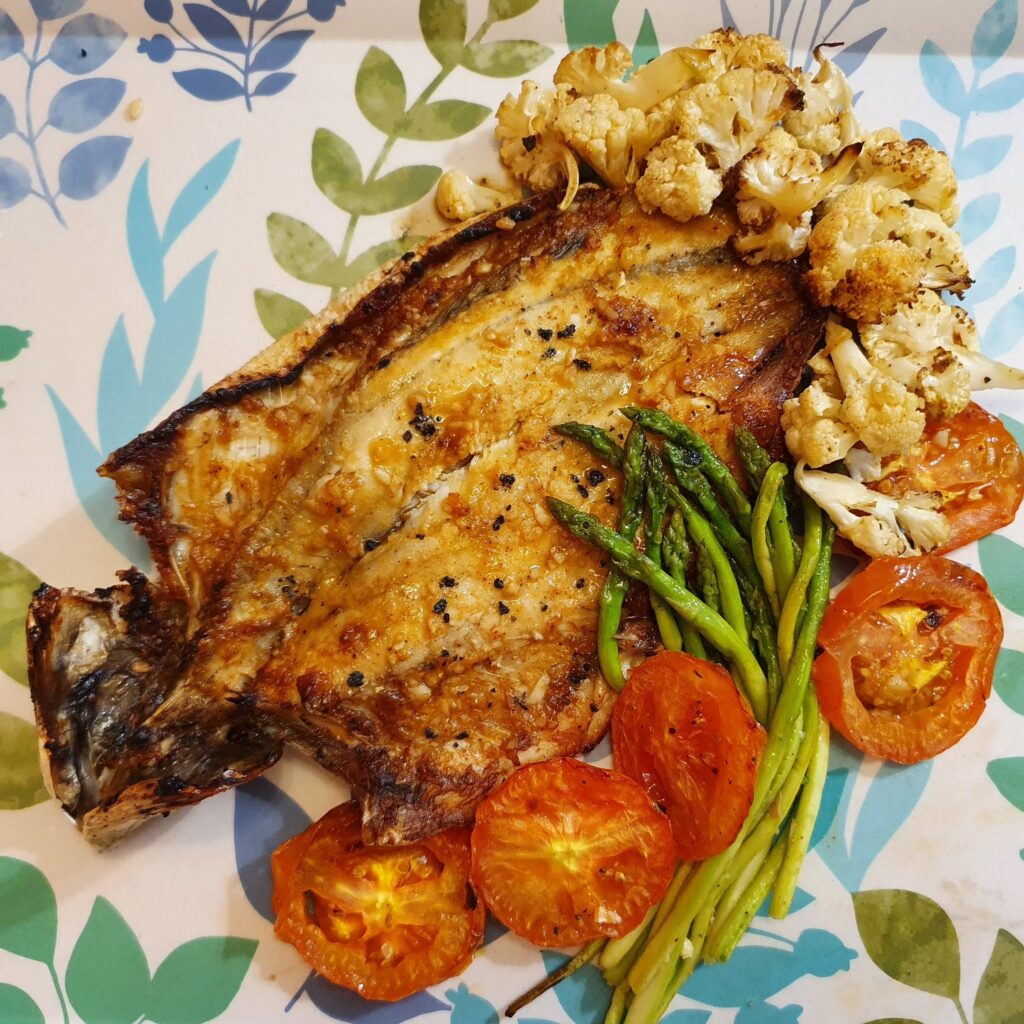 Ingredients
1 piece Fresh Milkfish
1 piece Tomato
1 cup Cauliflower
Optional to add in vegetable of your choice
Marinate Mixture
1 teaspoon Minced Garlic
1 teaspoon Garlic Powder
1 teaspoon Chicken Powder
1 teaspoon Paprika Powder
1 teaspoon Black Pepper
1/2 teaspoon Salt
1 tablespoon Olive Oil
Step 1
Butterfly cut 1 Whole Fresh Milkfish, soaked in a bowl of clean water with a pinch of Ginger Powder and Salt for a while. Rinse, drain, pat dry, and ensure no blood remains on the Milkfish.
Step 2
Prepare a marinade mixture with 1 teaspoon of each: Minced Garlic, Garlic Powder, Chicken Powder, Paprika Powder, Black Pepper, Salt, Olive Oil. Mix well, lightly rub all over Milkfish. Rest it for 20 minutes.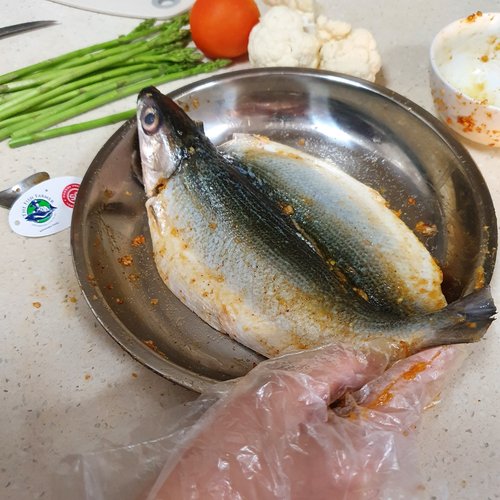 Step 3
Mix your your vegetables well, while you wait for the seasoning to rest.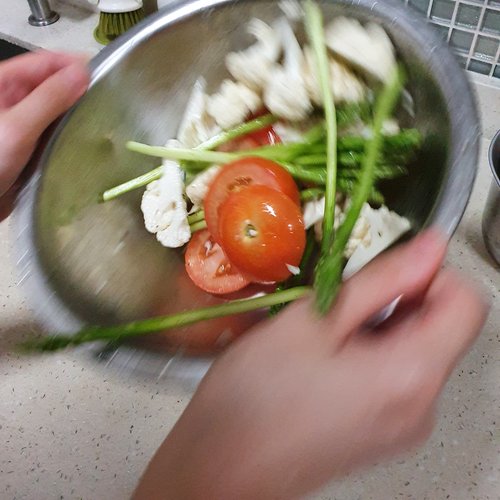 Step 4
Load to Air Fryer, set temperature 200°C, 30 minutes with the fish skin side face down. After 10 minutes, place in assorted vegetables, continue to air fry for another 5 minutes, flip Milkfish to another side, brush a little oil all over the fish skin meat, and continue to air fry until cooked.
Enjoy!