Our team at The Fish Farmer recently went on a delightful culinary tour of Shanghai cuisine at Yan's Dining, which can be found at 333A Orchard Road, Mandarin Gallery #04-22, Singapore 238897. Together with our Alaskan friends, we sampled a variety of delectable dishes that satisfied our hearts and taste buds.
Today's Lunch Menu 🍴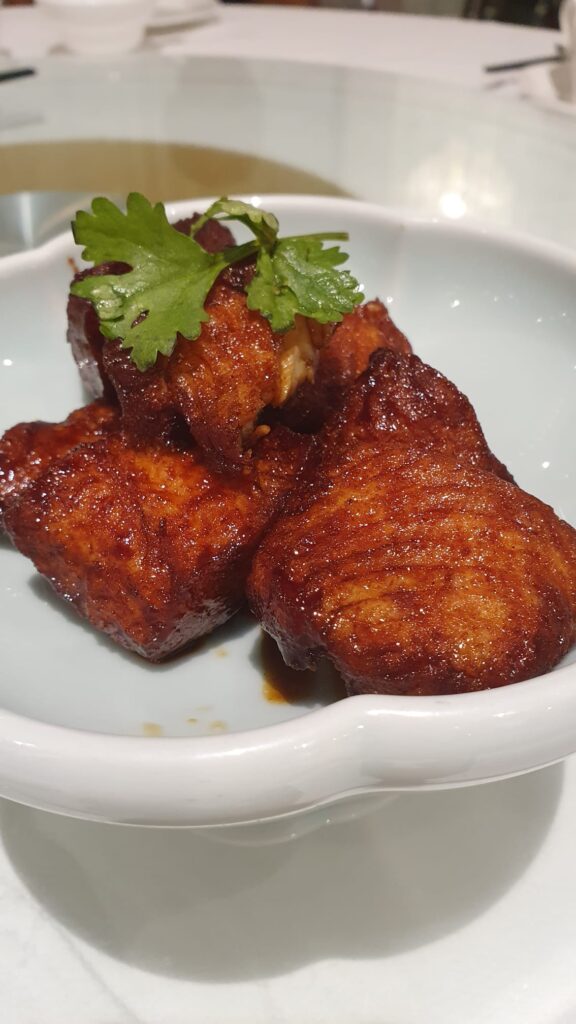 1. Old Shanghai Smoked Fish 上海熏鱼
The culinary adventure began with the tantalizing aroma of the Old Shanghai Smoked Fish, featuring our very own tilapia. The delicate flavours and exquisite preparation showcased the mastery of the chefs at Yan's Dining.
2. Japanese Octopus with Ginger Scallion 姜葱日本鲜章
Next, we delved into the savoury delight of Japanese Octopus with Ginger Scallion, a dish that paid homage to our love for seafood and was a true standout on the menu.
Each dish on the spread embodied the spirit of Shanghai cuisine, continuing the spread's symphony of flavours. Every mouthful was a testament to Yan's Dining's culinary prowess, from the hearty Old Duck Soup with Dried Bamboo Shoots to the tender Braised Pork Belly in the Clay Pot.
We drank fragrant Pu-Er Tea with our meal. The rich aroma and smooth taste of the tea perfectly balanced the savoury and spicy notes of the meal.
We left Yan's Dining feeling full and filled with fond memories. This dining experience will be remembered for its traditional Shanghai flavours. Yan's Dining is a must-visit location if you enjoy fine cuisine and the flavours of Shanghai.
Ready to embark on your own culinary adventure at Yan's Dining? Explore their full menu and make reservations on their official website: Yan's Dining Official Website